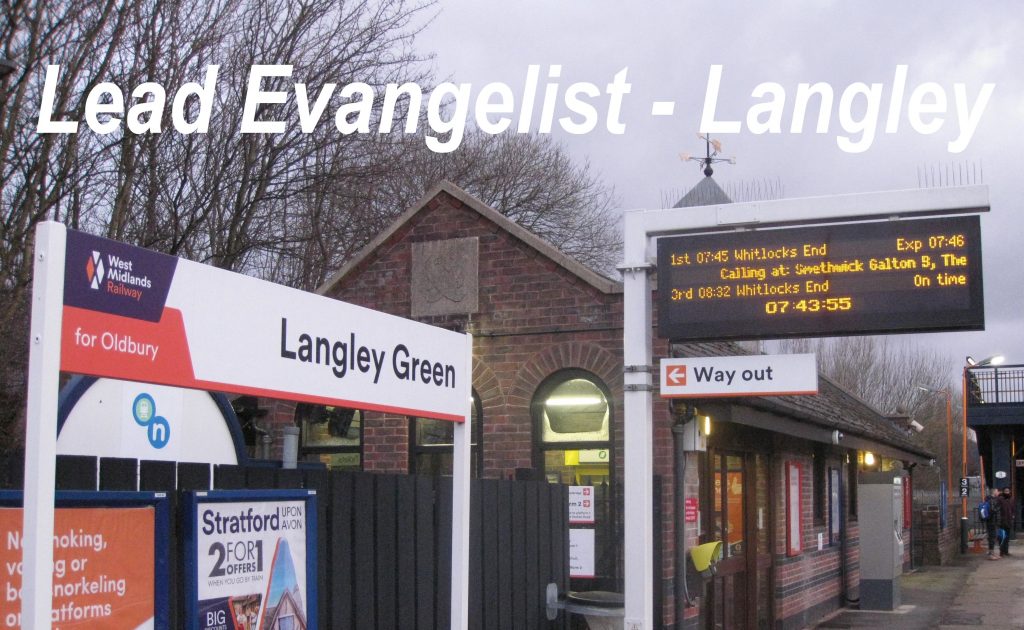 Langley (West Midlands) Centre of Mission
This is an exciting opportunity for a pioneering Lead Evangelist in this industrial area in Oldbury, on the west Birmingham border.  This includes areas of significant deprivation, made up principally of urban estates.
You are excited by living and working amongst people deeply disconnected from church, and by helping them to discover the joy and freedom of faith in Jesus Christ.  You want to build new relevant Christian communities amongst and with them.
You will communicate the good news by word, action and lifestyle, as one of two evangelists working within a new Centre of Mission established by Church of England Birmingham and Church Army. One particular, but not exclusive, focus will be younger generations: parents, children, young people, and young adults.
The successful candidate will be an innovator who gets new evangelistic projects going, and enjoys gathering and encouraging small teams.  If you're passionate about unlocking God's potential in people's lives, please apply.
For more info: Lead Evangelist (Langley CoM).  Closing date: 12 March 2020
Tweet