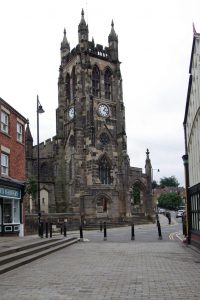 The regeneration of Stockport is under-way and the churches are key partners in effecting change.  The Parish of Stockport is also itself engaged in an exciting journey of missional development.  We have a role for a 0.4FTE Associate Minister to assist those processes which we're delighted to advertise.  Do you feel called to work with us?
Part of a ministry team active across the centre of Stockport, in a parish that includes three worship centres, you will need a faith which speaks of love, joy, compassion, inclusion and welcome; a sense of humour and a flexible, team focused, can do attitude will also help.
Reporting to the Rector, Lynne Cullens, this is a generalist's post but the role will lead for the parish on work with schools, children and families, both across the centre and in the estate church at Brinnington.
Informal discussion and/or parish visits warmly welcome.  Please call Lynne on 07544 350692 or Sue in the parish office on 0161 429 6564.
Closing date: Sunday 8 March 2020
Interviews Thursday 26 March 2020
For further details in cluding an application form visit
https://www.chester.anglican.org/support-services/job-vacancies/diocesan-vacancies/associate-minister–stockport.php
Applications to Pat.pugh@chester.anglican.org
Tweet