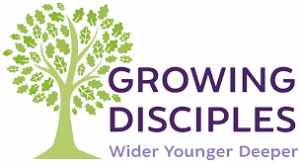 Mansfield St Augustine and Pleasley Hill St Barnabas – Vicar
Our joint parish is situated at the west side of Mansfield. The population is mixed with many former mining families and pensioners, two schools, a thriving business park and Mansfield Town Football Club's state of the art training academy. There are significant opportunities for work with existing neighbourhoods and those in new housing developments, especially for someone with a vocation to serve a parish that is among the bottom 10% of the most deprived nationally. We believe that God is calling us to grow in faith and unity, to grow numerically – particulalry with children and young families – to be active in our communities, and to be financially sustainable.
We are seeking a priest with a joyful and infectious faith who is:
Open to the guidance of the Holy Spirit in their life and leadership
A strategic, collaborative leader who will help us to grow disciples in the 13-45 age group, and on the new housing developments that we are not reaching
Keen to communicate the Gospel and lead worship with understanding, reverence and creativity
Someone with a pastoral and prayerful heart for the whole community relating well to people of all ages and backgrounds
A good listener who values each person and who will encourage us to grow in faith, help us to develop our gifts, and challenge us to reach outwards
Active and visible in all aspects of the community.
Please apply via: http://pathways.churchofengland.org/      Ref No: cofe/TP/148/2272
Details about the profile of St Augustine and St Barnabas Church can be downloaded here 
Details are also available to view on the Diocesan website: https://goo.gl/ZrymXR
For application queries: Jo Padmore, PA to the Archdeacons, Jubilee House, Westgate, Southwell, Notts. NG25 0JH;
email archdeaconspa@southwell.anglican.org; Tel: 01636 817206
Closing date: 25 January 2020 /  Interviews: 2 March 2020
For informal discussion and further information, please email Mark Adams, Assistant Interim Archdeacon of Newark, mark.adams@southwell.anglican.org
 We welcome applications from suitably qualified clergy from all sections of the community and we strive to be an equal opportunity employer. Enhanced DBS clearance is required for this post.