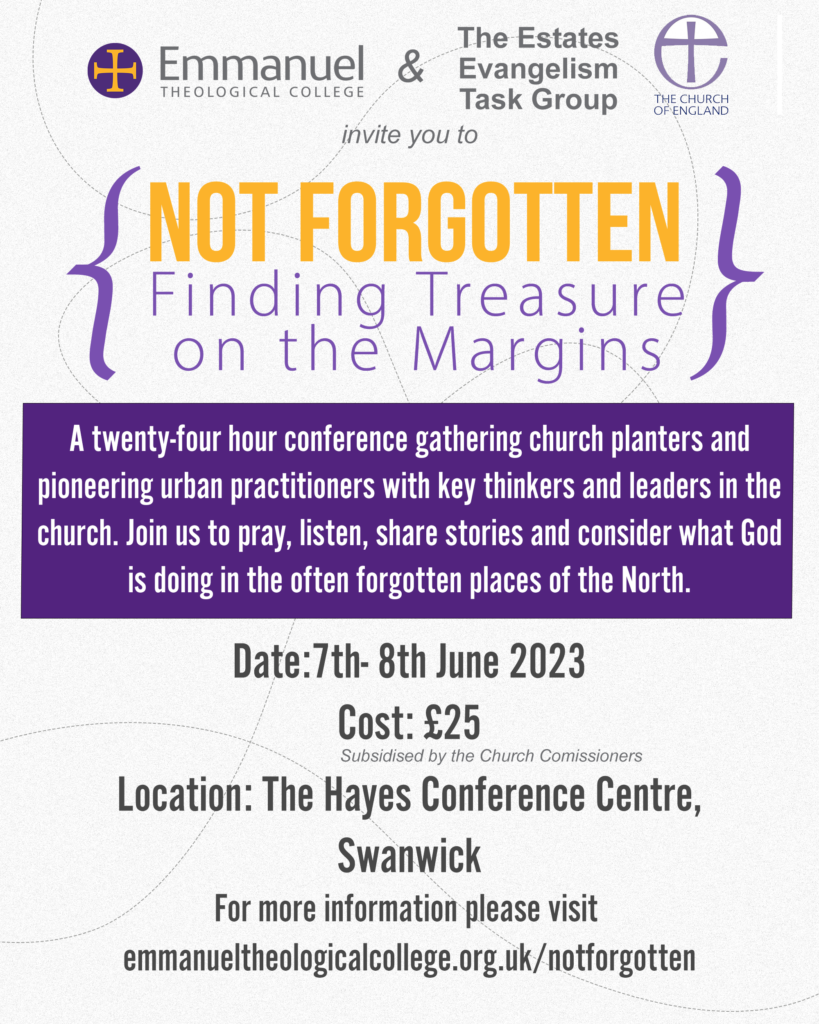 If you are involved in planting and pioneering in urban estates, or are interested in learning from those who are you might like to come to 'Not Forgotten: Finding Treasure on the Margins' at The Hayes on 7-8 June 2023. There will be space for prayer and worship, time to build and renew friendships and a line up of speakers who will be telling their stories and bringing us inspiration. The conference is hosted by Emmanuel Theological College and the Estates Evangelism Task Group and tickets are highly subsided at £25, thanks to a grant from the Church of England Strategic Investment Board.
Pioneering urban practitioners will gather with key thinkers and leaders in the church for a time of equipping, theological reflection and inspiration to pray, listen, share stories and consider what God is doing in the often forgotten places of the North.
Speakers include Bishop Lynne Cullens, Chris Lane, Revd Mark Powley and many other guests from a range of contexts and experience.
You can find more information and booking details at https://emmanueltheologicalcollege.org.uk/notforgotten/