Andy Delmege – Chair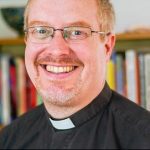 Andy Delmege has served on outer estates for most of his ministry. He is currently Vicar of St Bede's, Brandwood and is Urban Estates Missioner in Birmingham. He is Chair of NECN and part of the Estates Evangelism Task Group. He blogs at https://pilgrimpace.wordpress.com/
Lynne Cullens – Vice Chair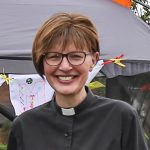 Lynne Cullens is Rector of Stockport & Brinnington and a member of the CoE's Selection Oversight Group, Estates Evangelism Task Group and the Archbishop of Canterbury's Commission on Housing, Church and Local Community.  A former CEO, she was born in Ordsall, Salford and blogs on issues of culture and the Church at lynnecullens.com
Lynne Norman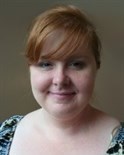 Lynne Norman has worked for the Methodist Church connexional team for several years, currently as Children, Youth and Family Mission and Community Engagement Development Officer. Her previous experience, all in the third sector, includes as volunteer manager for a large local disability charity and communications coordinator for Youth for Christ. She has also been volunteer youth leader for her local free church for over 15 years.
Emma Ash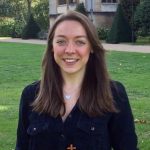 Emma Ash trained at Redcliffe Bible College. She previously worked as the Youth Pastor at Holy Trinity Tewkesbury before working at St Andrew's Church, Kowloon, Hong Kong as Youth Director. Last year she was a Pastoral Assistant at St James the Less, Pimlico and is currently studying an MA in Religion at King's College London.
Andy Dorton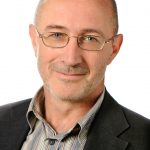 Andy Dorton has lived with his family, by choice, on Hull's outer-most Council estate for over twenty years, having been brought up somewhere rather different himself. He's worked even longer than that for the CofE as Hull/East Riding Social Responsibility Officer. His two now grown children, now back in Hull, are both artists, like Liz, his wife. They understand low pay and simple living and the power of creativity. Andy does meetings, lots of them, though less since all the money went south. He's a trustee of lots of things, has been on regeneration boards and the like and was a local Councillor for seven years (until May 2018). The prospect of Church Commissioners money supporting work on 'estates' is adding spice to his later paid-working life.
Philip North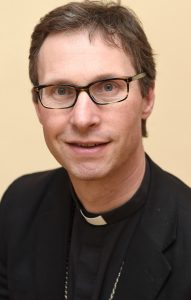 Philip North is the Bishop of Burnley in the Diocese of Blackburn. Prior to becoming a Bishop he spent most of his ministry in estates Parishes in Sunderland, Hartlepool and inner London and also spent a period of time ministering to pilgrims at the Shrine of Our Lady of Walsingham. He chairs the Church of England's Estates Evangelism Task Group which is part of the Renewal and Reform programme and is passionate about finding ways for churches of all denominations to re-invest resources, time and imagination in our estates.
Sara Barron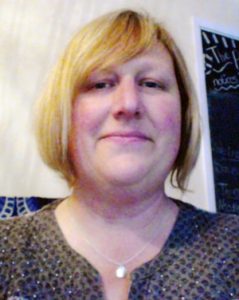 Sara is an accredited Baptist minister and until recently she has had a pioneering ministry on a large council estate near Portsmouth where she lived for 16 years. Sara is a trustee of Incarnate Network, NECN and Estates Evangelism Task
group. Sara works half time as development worker for CURBS, which resources, trains and supports children's workers in urban and estate areas. Having recently moved to Looe in Cornwall Sara is spending a year of missional listening in this new context before embarking on pioneer ministry in Looe. Sara is married to Barney, also a Baptist minister, and they have four children.
Clare King
Clare King is an Anglican deacon. She has served in urban areas throughout her ministry. She currently ministers in the Diocese of Leicester.
Wayne Simmonds
Wayne Simmonds is currently Manager at the Refugee and Migrant Centre (Birmingham and the Black Country). He is a trustee of the Diocese of Birmingham and is a member of St Michael's Church, Handsworth and involved in ecumenical youth work in the North Western communities of Birmingham.
Sam Ward
Sam Ward is the Director of Ministry at The Message Trust, overseeing creative mission and community transformation across the UK and beyond. He has been involved in the Eden Network for over 19 years, initially as a volunteer and subsequently leading the team and a local church plant in the deprived neighbourhood of Openshaw. He speaks at many national events about his passion for urban mission and the reality of living it out. Sam has played a crucial role in planting Eden teams across the UK and beyond.
Tweet