These books and others are listed in the NECN Directory, if you have a suggestion for another book to include, please get in touch.
If you buy a book using the links below, a small percentage will be donated to NECN.
You can choose something from our Christian Reading List, Secular Reading List or use the search to find other fiction/non-fiction books on Bookshop.org.
Anything you purchase from Bookshop.org or Hive.co.uk having arrived there via these links will support NECN financially even if it's something we haven't recommended. Thank you for supporting NECN in this way.
Search for a book on Bookshop.org
Christian Reading List
---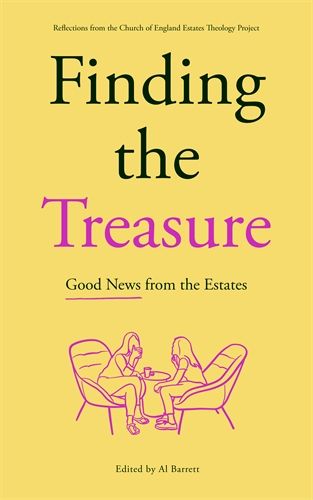 Finding the Treasure: Good News from the Estates
Al Barrett
Thanks to the generosity of both the editor, Al Barrett, and the publisher, SPCK, NECN will benefit financially from sales of this book
---
---
Being Interrupted: Reimagining the Church's Mission from the Outside, In
Al Barrett & Ruth Harley
---
David Sheppard – Batting for the Poor: The authorized biography of the celebrated cricketer and bishop
Andrew Bradstock
---
Intelligent Church: A Journey Towards Christ-Centred Community
Steve Chalke
---
A Call to Act: Building A Poverty Busting Lifestyle
Martin Charlesworth & Natalie Williams
---
A Church for the Poor: Transforming the church to each the poor in Britain today

Martin Charlesworth & Natalie Williams
---
The Myth of the Undeserving Poor: A Christian response to poverty in Britain today
Martin Charlesworth & Natalie Williams
---
Everyday Church: Mission by Being Good Neighbours
Tim Chester & Steve Timmis
---
Good News to the Poor : The Gospel Through Social Involvement
Tim Chester
---
Unreached: Growing Churches In Working-Class And Deprived Areas
Tim Chester
---
Mission in Marginal Places: The Theory
Paul Cloke & Mike Pears
---
Mission in Marginal Places: The Praxis
Paul Cloke & Mike Pears
---
Mission in Marginal Places: The Stories
Paul Cloke & Mike Pears
---
Crossover City: Resources for Urban Mission and Transformation
Andrew Davey
---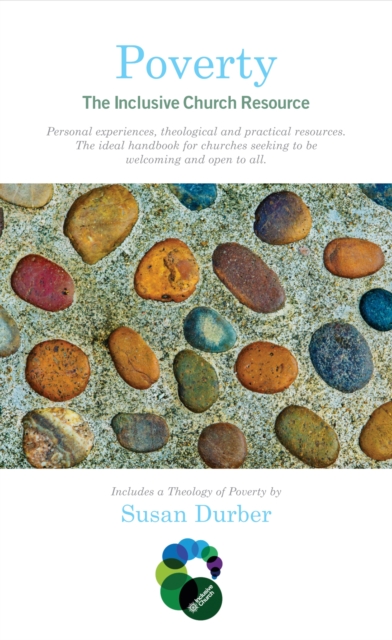 Poverty: The Inclusive Church Resource
Susan Durber
---
Chav Christianity: Exploring What It Looks Like to Be a Working-Class Christian
Darren Edwards
---
Our Daily Bread : From Argos to the altar – A priest's story
Father Alex Frost
---
Jesus and Jellied Eels: Making sense of my life
Laurie Green
---
Blessed are the Poor? : Urban Poverty and the Church
Laurie Green
---
Urban Ministry and the Kingdom of God
Laurie Green
---
Fruitfulness on the Frontline: Making a Difference Where You Are
Mark Greene
---
Here I Am: Joining God's Adventurous Call to Love the World
Andy Hawthorne
---
Faith in the Poor: Britain's poor reveal what it's really like to be 'socially excluded'
Bob Holman
---
Urban to the Core: Motives for Incarnational Mission
Juliet Kilpin
---
The Word on the Street
Rob Lacey
---
Not Forgotten: Walking with Jesus in the Wilderness
Chris Lane
---
Ordinary Miracles: Mess, meals, and meeting Jesus in unexpected places
Chris Lane
---
Ministering Cross-Culturally: A Model for Effective Personal Relationships
Sherwood G. Lingenfelter and Marvin K Mayers
---
12 Rules for Christian Activists: A Toolkit for Massive Change
Ellen Loudon
---
Church Unplugged: Remodelling Church Without Losing your Soul
David Male
---
Church in Hard Places
Mez McConnell & Mike McKinley
---
Beyond the Good Samaritan
Ann Morisy
---
12 Rules for Northern Soul: Football, Punk, Jesus
David O'Brien
---
Pilgrims and Priests: Christian Mission in a Post-Christian Society
Stefan Paas
---
Together for the City: How Collaborative Church Planting Leads to Citywide Movements
Neil Powell and John James
---
Reimagining Mission from Urban Places: Missional Pastoral Care
Anna Ruddick
---
Seeking a City with Foundations: Theology For An Urban World
David W. Smith
---
A Gathering Momentum: Stories of Christian unity transforming our towns and cities
Roger Sutton
---
Invisible Divides: Class, culture and barriers to belonging in the Church
Natalie Williams and Paul Brown
---
Secular Reading List
---
Skint Estate: Notes from the Poverty Line
Cash Carraway
---
Chavs: The Demonization of the Working Class
Owen Jones
---
Estates: An Intimate History
Lynsey Hanley
---
Lowborn: Growing Up, Getting Away and Returning to Britain's Poorest Towns
Kerry Hudson
---
Poverty Safari: Understanding the Anger of Britain's Underclass
Darren McGarvey
---
The Fall and Rise of Social Housing: 100 Years on 20 Estates
Becky Tunstall
---