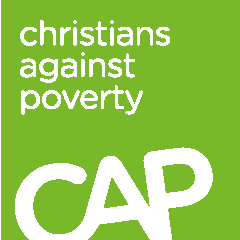 Christians Against Poverty is a charity which equips churches to help people come out of poverty.
They have gathered a number of resources to help churches resource our communities as the impact of COVID-19 begins to be felt with rising levels of poverty. This includes
Information on Government and industry support
Signposting to organisations providing additional specialist support, for individuals and churches
Practical advice on how to serve those in need in your community, starting with our new project: Pathways out of Poverty
On their Resources for churches page you will find advice from experts on areas like Universal Credit, debt management and mental health.
A bit about Christians Against Poverty
No one should feel isolated or frightened about how to pay bills and feed themselves and their family because they have no money. It is really horrible! Anyone who has had any financial concerns will tell you how worrying and isolating it is.
CAP's mission is to restore hope through partnership with churches across the UK. They now have over 300 people working to advise front-line workers all over the country on how to support people trapped in poverty. You can read more about their work here.
CAP also have several videos of people who have been helped to get out of debt which show that with the right support this can be done. If you know anyone worried about their finances get them to have a look at these.
"Always through the Church. Always hope."
For more information about Christians Against Poverty visit https://capuk.org/