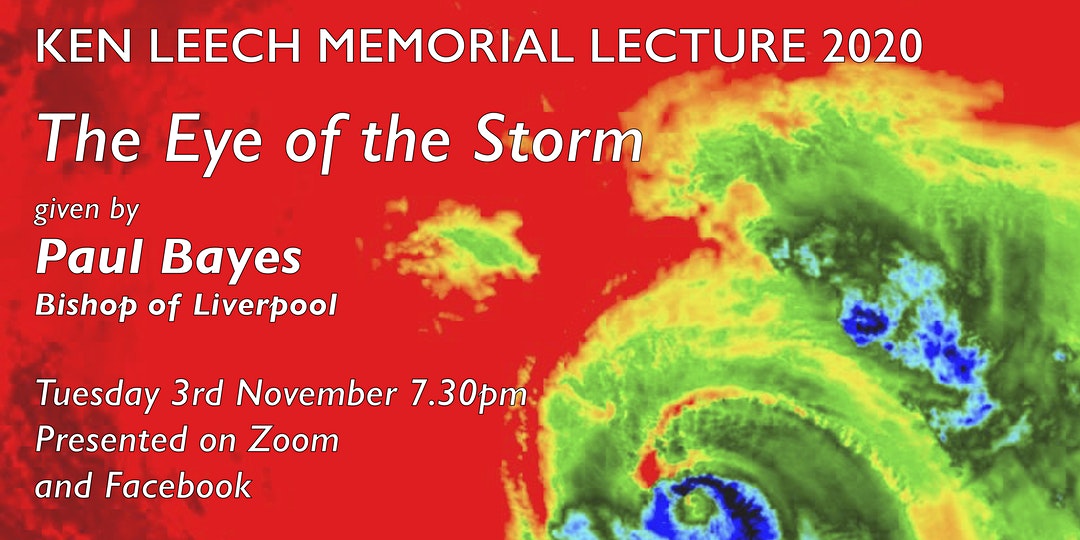 Ken Leech Memorial Lecture 2020 – "Learning from Ken: how to breathe in the tempest "
About this Event
Ken Leech Memorial Lecture 2020 will be given by the Right Reverend Paul Bayes, Bishop of Liverpool, on Tuesday 3rd November 2020, at 7.30.
Paul Bayes has been the Bishop of Liverpool since 2014. His ministry is marked by his concern for equality and justice.
The Lecture is held in memory of Father Ken Leech (1939-2015), who spent his whole ministry caring for the marginalised and disadvantaged. He authored many books on theology, pastoral care, and social justice.
To register visit:
https://www.eventbrite.co.uk/e/ken-leech-memorial-lecture-2020-tickets-126385603743