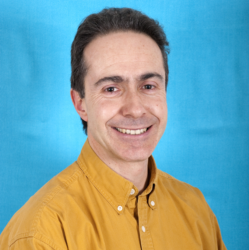 CRCW is a recognised ministry in the United Reformed Church (URC), initiated 40 years ago, with an equal status and terms of settlement to the 'normal' ministry of Word and sacraments. CRCWs are called by God, professionally trained and qualified in community development work and theology, and then commissioned to work in partnership with local people, churches and other agencies in order to work together towards more flourishing neighbourhoods and communities and 'life in all abundance'.
With ecumenism in the DNA of the URC, it's not just URC members who may become an accredited CRCW.
Between them, CRCW's enable churches to widen their mission by:
identifying local assets and opportunities;
confronting injustice;
organising community action;
developing and supporting initiatives that improve the lives and wellbeing of local people;
and theologically reflecting upon that action.
Steve Summers, Development Worker for CRCW in the URC, promotes and supports CRCW ministry around Britain, relying upon networking and partnership-building approaches to enhance what the URC can offer and to contribute to wider community mission and ministry initiatives.
He emphasises that,
'Alongside (of course!) NECN, my current 'top 3' partner agencies who provide invaluable stories and resources to encourage and inspire community presence and engagement are:
HeartEdge (https://www.heartedge.org/),
Together for the Common Good (https://togetherforthecommongood.co.uk/)
and Urban Life (http://urbanlife.org/).
I'd recommend to anyone working on estates to check out what they're offering.'
There are also plenty of stories from CRCWs about their work and ministry accessible at:
https://urc.org.uk/crcw
and in a future newsletter we'll hear more about the community ministry training that's available for anyone to study.