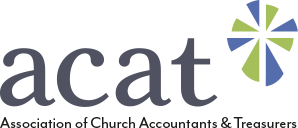 The ecumenical Association of Church Accountants and Treasurers, ACAT, has been providing training and support to church treasurers for almost thirty years.
The team at ACAT, led by Ashley Ellis, understand that finding a treasurer and/or someone willing to undertake an independent examination of the annual accounts can be difficult for churches located on social housing estates or other economically challenged contexts. They have therefore generously offered to partner with NECN to provide online training for estate churches starting with a free of charge 'Pre-Basics' course aimed at those who might be considering taking on the role of church treasurer but unsure about what they may be letting themselves in for. 
Ashley is also happy to put churches in contact with ACAT members who would be willing to provide independent examination pro-bono or at a low cost. 

The 'Pre Basics' course covers topics such as; personal qualities, skills, understanding the context and environment, tasks, managing money, role responsibilities etc. It lasts about 1 hour. ACAT would like to run the course specifically for NECN members, on a date to suit most interested people.
If either, or both, these offers are something that you would be interested in finding our more about, please contact Sarah Martell on info@estatechurches.org