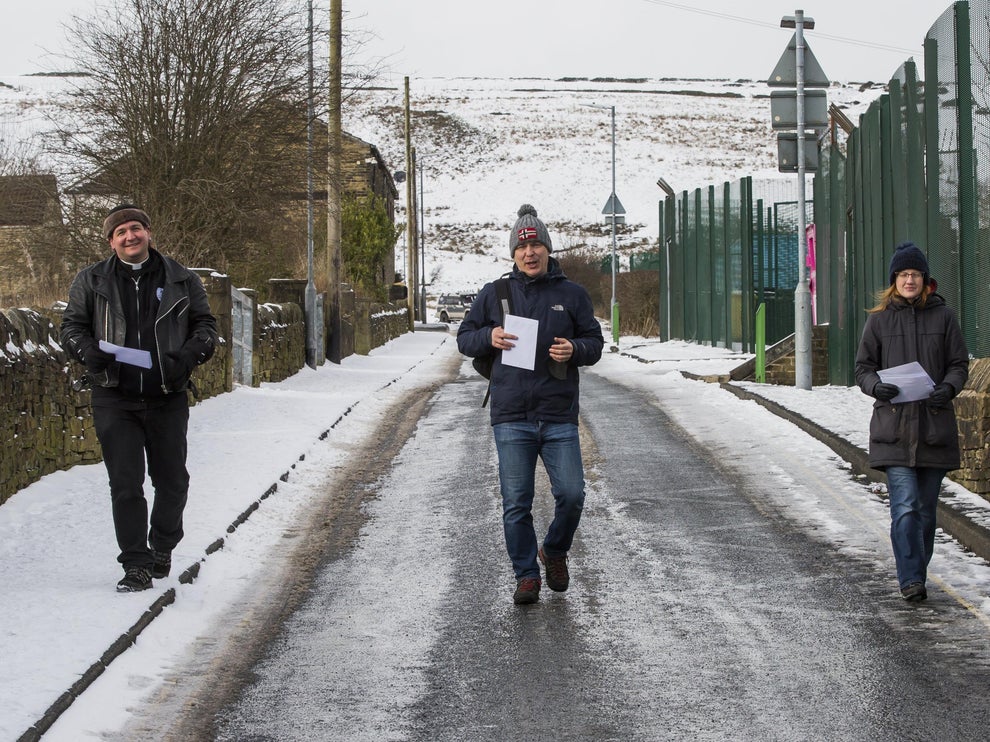 As half term approaches we have some good news about how Holy Nativity Church in Mixenden have stepped in to help hungry families.
Ash Green Community Primary School provide breakfast packs and food parcels to the most vulnerable families and families have been able to access the government free school meals vouchers.
To fill the void during the holiday, Holy Nativity has secured funding to provide every child in the school with a £10 shopping voucher. The vouchers are being hand delivered, abiding by social distancing guidelines, by school staff, Reverend Robb Sutherland, vicar of Holy Nativity Church himself and school governors.
Ash Green's staff members regularly undertake house calls during lockdown to check on children's welfare, deliver food, hand out prizes for outstanding remote learning work. They support families with any concerns that can't be dealt with by phone.
Revd Sutherland said, "We hope that a £10 Morrisons voucher for each child at Ash Green will help families across the estate and make being stuck at home in the coldest and darkest part of the year a little bit brighter."
You can read the full story here.
Have you got good news to share about how your estate church is helping families during the pandemic? We would love to hear all about it. Please get in touch with christinem@cofebirmingham.com and we will put this on the website.