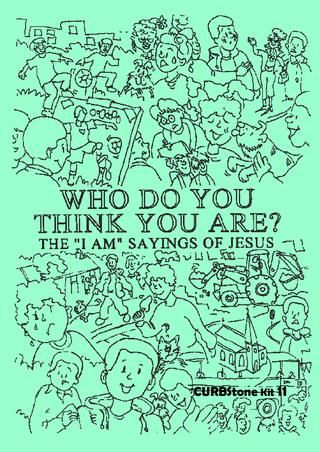 CURBS resource material is made up of a number of packs called CURBStone Kits.
These are primarily issue-based and start in the child's own world, not where we think they ought to be! The aim is to help children make meaningful links between their world and God's story. Each kit draws on biblical material related to the theme, sometimes used explicitly, sometimes implicitly.
We recognise that many children will be non-readers. In the light of this CURBS explore other approaches to learning, touching the child's spirituality through imagination and creativity, the use of visual and aural approaches, and above all through opportunities to build quality relationships with each child. However, CURBS believe that even the best resource is no substitute for relationship.
If you would like to download the free resource exploring the "I am" sayings of Jesus please click here.
To learn more about CURBS please visit https://curbsproject.org.uk/
You can also read more about CURBs fundraising campaign during COVID-19 on our website is you click on https://estatechurches.org/2020/07/curbs-fundraising-campaign-during-covid-19/